In Shop Interior Vehicle Cleaning
If you have a vehicle that is in need of some serious interior cleaning, we can help. Fabric or leather – We Do It All!
You can take it to the people that get 4 to 5 "cleaning people" on it and have it out in 15 minutes or you can get our "old fashion interior wash".

We will dry extract, vacuum with our dual motor vacuums, and then spot, scrub, extract, and whatever else we need to get your auto interior as clean as possible. We only clean vehicles in our shop where we have all the necessary tools, equipment, and chemicals needed.

We will throughly clean your seats, carpets, and floormats and have your vehicle back to you in just a few hours.

We guarantee our superior auto interior upholstery cleaning results with a 100% Satisfaction Guarantee – the best in the business.

Every time you leave your car and walk through the shopping mall, bathroom, office, etc., you bring all of the bacteria and potential viruses back to your vehicle. Understanding the effects of bacteria and viruses and how to eliminate them is very important, which is why we can provide the right service solution for your car or truck's needs.
Have Questions Or Ready To Schedule?
When It Comes Auto Interior Cleaning, We're The Experts!
Note: Although we try to low-moisture clean and have your interior completely dry in about an hour, sometimes a more steaming hot water approach is necessary.
When using hot water (steam) extraction, we will provide plastic protective covering for your freshly cleaned interior for your drive home.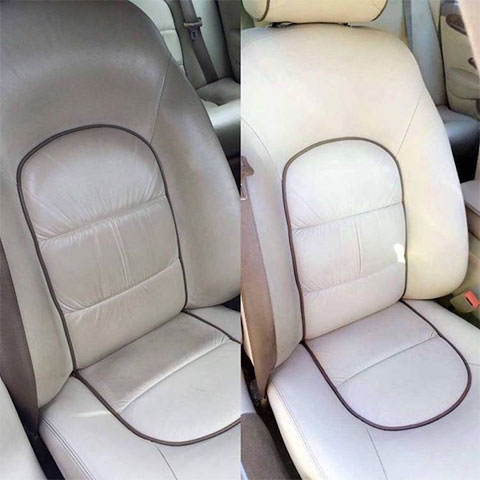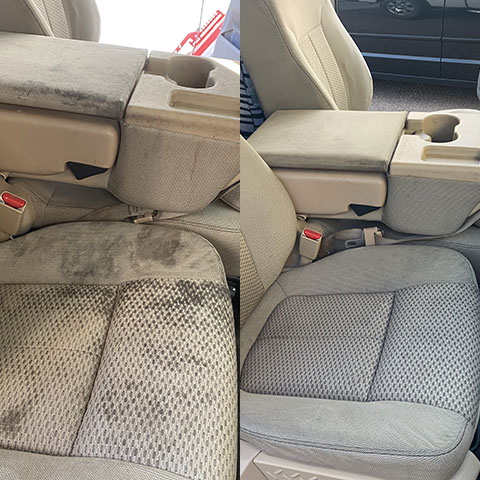 Automotive Upholstery Cleaning
We now offer automotive interior cleaning for your SUV, car or truck! Our high-powered equipment, properly trained technicians, and custom treatment process are proven to make your car or truck interior look new and be bacteria-free!
We have the science, equipment, and expertise to tackle the most difficult of stains and built-up grime. You can't control the traffic, construction, or the weather, but you can enjoy your vehicle and protect your investment with our auto interior cleaning service.
You can feel confident knowing that you, your friends and your family are not only riding in style but also in an odor-free and bacteria-free vehicle.
Pricing:
Small Sedans $189
Small SUVs $249
Large SUVs $299
Pickup Trucks $189
Pickup Crew Cab Trucks $249