Granite Countertop Deep Cleaning & Sealing
We Can Renew Your Granite Countertops

The Fast and Economical way to protect your investment. Get a quote today!
RESTORE & PROTECT YOUR GRANITE COUNTERTOPS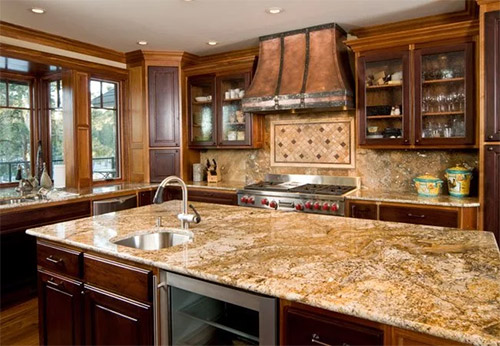 Our Countertop Deep Clean and Seal service is non-toxic, safe for food preparation surfaces, and will last up to 24 months. 
Granite countertops are a focal point in your home. The durability of granite means you should be able to enjoy its beauty for years to come. However, granite will lose its luster and shine over time.
Even if a sealant was applied when the countertop was installed, that sealant can wear thin and allow liquids to seep into the granite surface. Residue, germs, dirt, and water spots can dramatically affect the beauty and durability of your granite surfaces.
There is a misconception that since granite is a stone, it does not require any maintenance. This is, unfortunately, not true. All granite surfaces need regular care and maintenance.
Regular maintenance, cleaning, and sealing of granite countertops are critical to helping you protect your granite countertops.
There are many do-it-yourself products available, but the truth is that these store-bought products can often do more harm than good. Most contain harsh or abrasive ingredients that can damage the granite and make the finish appear dull.
If your granite countertops have lost their shine and beauty, then it is probably time to call a professional granite restoration
contractor. We have the training, certification, and experience to bring your stone back to its original condition.
We not only perform these services, but we can also instruct you on the proper products you should use to clean your granite and marble going forward.
FOR QUESTIONS OR TO SCHEDULE
CALL (806) 553-2077