Granite & Marble Restoration Services
We Can Restore Your Dull, Etched or Damaged  Granite Or Marble Countertops & Floors

The Fast and Economical way to protect your investment. Get a quote today!
REFRESH YOUR HOME'S NATURAL STONE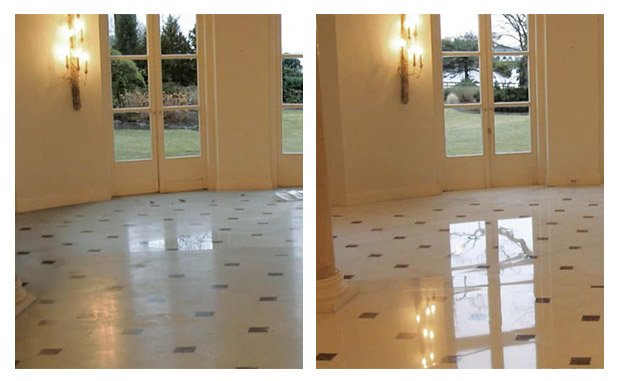 Need to restore your slate floor, marble bath or granite countertops? Maybe you have stone tile that needs refinishing.  We are a locally owned, fully insured, professional granite and stone care company with excellent references.
There is a misconception that since marble is a stone, it does not require any maintenance. This is, unfortunately, not true. All marble and granite surfaces need regular care and maintenance.
Where it is installed—on floors, walls, countertops, vanities, or shower walls—will dictate the type of maintenance or restoration required. Marble is generally a soft stone and comes in many colors with different and beautiful veining. Some marbles are harder than others.
The truth is that marble will scratch, etch, and lose its shine and luster if not maintained properly.
If you have a marble floor, wall, countertop, vanity, or shower that has lost its shine and beauty, then it is probably time to call a professional marble restoration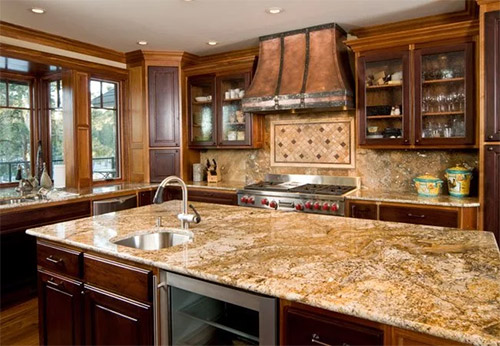 contractor. We have the training, certification, and experience to bring your stone back to its original condition.
Even with a matte, or honed finish, marble and limestone require proper care and maintenance. A matte finish should be periodically cleaned and re-sealed by a professional.
We not only perform these services, but we can also instruct you on the proper products you should use to clean your granite and marble going forward.
Shower Glass Polishing & Sealing
Is the glass in your shower doors or windows driving you crazy with hazing and hard water deposits?
Our system for cleaning shower glass can provide crystal clear polishing and bring your shower glass back to like new condition!
Correctly removing contaminants from glass and bringing the glass back to a factory clarity is not something most homeowners can achieve. Using certain homemade remedies and some store-bought cleaners can actually damage the glass, causing additional hazing.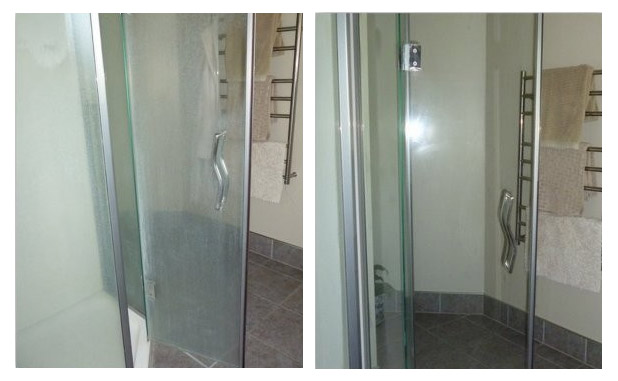 Our system allows us to completely clean, polish, restore, and seal shower glass doors and windows, removing all contaminates like hard water and light scratches to bring back clarity. With clarity restored, shower maintenance becomes a much simpler task!
Our glass sealing process applies a coating to the surface of the glass. This coating repels water from the surface and causes beading on top of the coating instead of the glass itself. When hard water is a allowed to dry directly on the glass it will slowly eat away causing etching. By using a professional sealing process, hard water will be unable to contact the glass itself.  Polishing glass is a multi-step process which involves cleaning the glass thoroughly, applying a paste that will help remove contaminants and hard water deposits, and buffing the glass to a brilliant shine. Once the glass has been polished, sealing the glass is the final step.
This system makes glass maintenance a breeze by simply wiping away any water with a microfiber cloth.
FOR QUESTIONS OR TO SCHEDULE
CALL (806) 553-2077