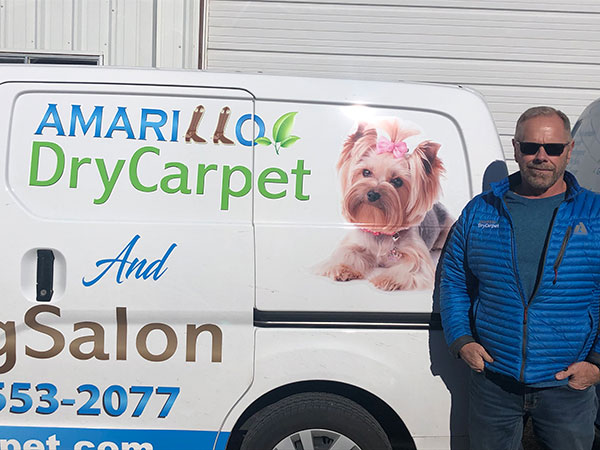 Hello, I'm Kelly Hilliard, co-owner with my wife Barbara. I have been in and around carpet cleaning for 30 years. I so love this business and am intrigued by learning and getting better each day. I enjoy making our customers happy whether it's cleaning their carpet, rugs, upholstery or any hard floor surface. Only wish I could take my 5 dogs to clean with me, but they are very lazy and will only clean for treats!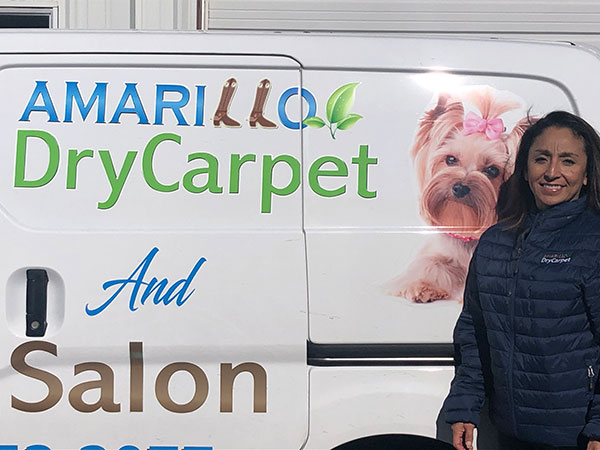 Hi, my name is Barbara Hilliard, and I'm the co-owner of Amarillo Dry Carpet. When you call to make an appointment or ask questions, you will sometimes talk to me, and I'm here to answer any questions you may have about our procedures, prices, or process. I'm also a sister, aunt, grandma, and fur-mom to some amazing rescue pups, so if you have questions or would like to set up an appointment call, I'm always happy to help!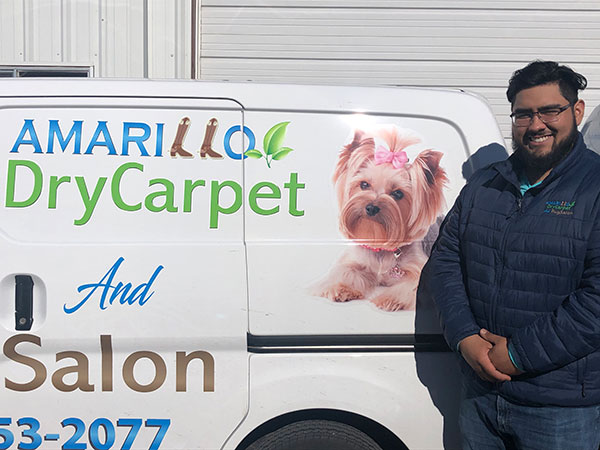 Alfredo "AL" MoralesAl is a lead tech and favorite nephew of Kelly and Barbara. Born and raised in Amarillo, he has worked for the company since Jan. 2018 but worked with us for many years with other projects. Al has been trained in cleaning carpets, wood, tile, furniture, rugs and drapes.
Hi there! I am Noemi I've been at this company for a year and I've lived in Amarillo since I was six years old. When I'm not on the van, I'm on the phones assisting customers needs. I love to spend my free time with my husband and our 4 dogs.
Hi, I'm Luis. I've been a technician with the Amarillo DryCarpet team for almost a year now and I've been a close family friend for many years. I've lived in Amarillo my entire life and I'm recently engaged. I have two pups, a German Shepard mix and a pit bull mix, so I know about messes. I've been trained in low moisture carpet cleaning, upholstery cleaning,  hard wood, tile, VCT floors among others, and always strive to do our best job possible!