Stone Floor & Countertop Cleaning, Polishing & Sealing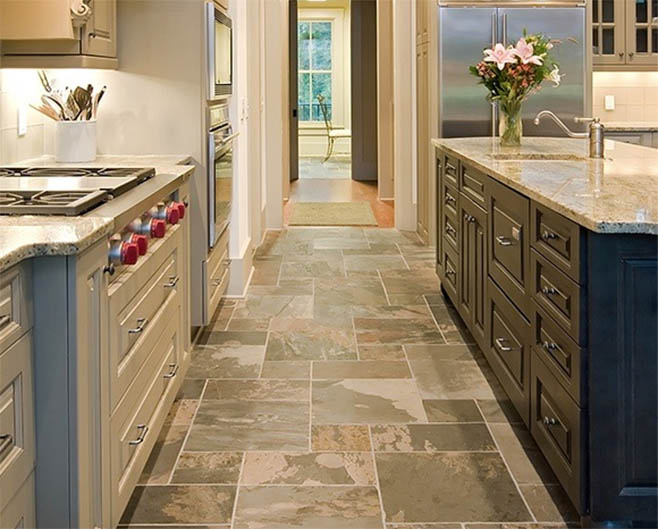 Marble, Travertine, Granite, Limestone, Terrazzo, Terracotta, Saltillo, Quarry Brick, Slate, Porcelain, Ceramic
Do you have stone floors or countertops that need a deep clean and seal?  Lost its shine or has minor or even major scratches?  We can make your stone floors and countertops look new again.

From just a refresh to a major restoration, we can help.  We can apply a penetrating sealer to protect and keep it looking new for years to come.

After providing our service, we'll be glad to show you how to properly maintain your stone floors and countertops to keep them looking new.

Some stone surfaces require the use of all or some diamond pads and no topical sealer to breathe while some need a topical sealer.  We have the training and experience to offer the best solutions.
Have Questions Or Ready To Schedule?
Stone Floor Cleaning Experts
We take great pride in having the expertise to clean, polish, and seal all types of natural stone floors. After we professionally clean your stone floors, we can apply a sealant that restores the stone's shine and luster and protects it from stains. Cleaning and restoring natural stone is our specialty.
Marble Floor Cleaning & Restoration
Dull and damaged marble requires professional marble cleaning and restoration services to restore its luster. We can hone, polish, clean, and seal your marble floors.
Terrazzo Floor Cleaning & Restoration
Terrazo, a flooring material that contains marble or other types of stone chips held together by concrete or resin, is often waxed to achieve a shiny surface. However, the waxes used to shine terrazzo eventually build-up, turn yellow, and collect dust and dirt particles over time. Our professional terrazzo cleaning and restoration will bring back your floors' natural shine without the continual need for stripping and waxing.
As an optional service, after cleaning your tile and grout, we can apply a penetrating sealer to protect the grout against mildew and staining for up to two years.
Travertine Floor Cleaning & Restoration
Travertine, in both matte and elegant marble-like finishes, is a popular flooring material. Heavy traffic, build-up of cleaners, and acidic liquids can turn a beautiful Travertine floor into an eyesore over time. If your Travertine floor looks like it has seen better days, there's no need to replace it! Our stone floor cleaning service can make it look like new again.
Limestone Floor Cleaning & Restoration
If your limestone floors are dirty, dull, discolored, etched, scratched, chipped, or cracked, our stone cleaning pros can restore your floor's natural beauty. Our techs are experts at cleaning, honing, polishing, removing stains, removing lippage, and refinishing limestone flooring surfaces.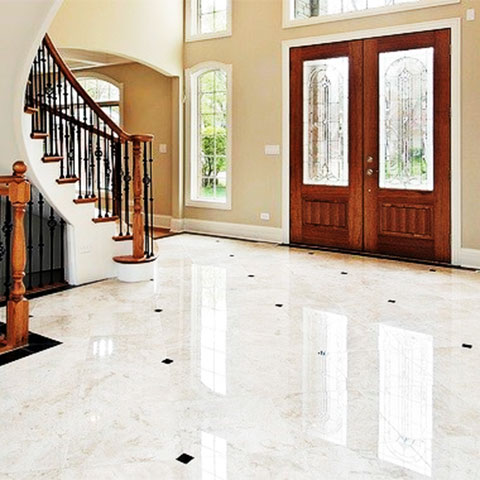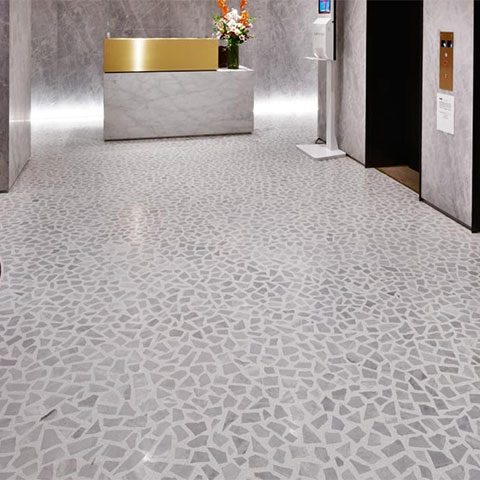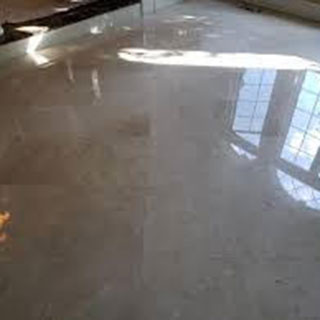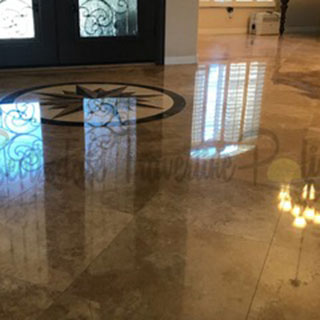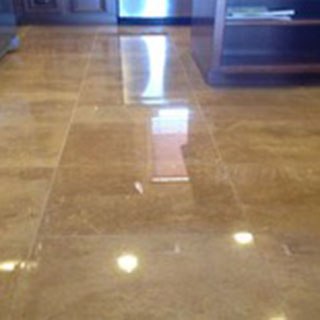 Our Professional Stone Floor Cleaning Service  Will Leave Your Natural Stone Flooring Looking New Again!
Types Of Natural Stone Flooring We Professionally Clean, Hone, Polish, and Seal:
There are many different types of natural Stone flooring
Our trained technicians will identify your floor type and the best solutions to restore them to their original condition.
Ceramic
Terracotta
Marble
Travertine
Porcelain
Slate
Granite
Brick
Granite Countertop Deep Cleaning & Sealing
We Can Renew Your Granite Countertops

The Fast and Economical way to protect your investment. Get a quote today!
RESTORE & PROTECT YOUR GRANITE COUNTERTOPS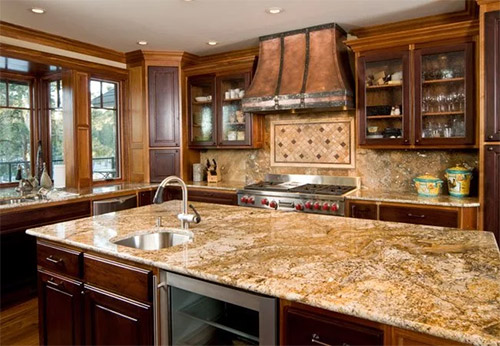 Our Countertop Deep Clean and Seal service is non-toxic, safe for food preparation surfaces, and will last up to 24 months. 
Granite countertops are a focal point in your home. The durability of granite means you should be able to enjoy its beauty for years to come. However, granite will lose its luster and shine over time.
Even if a sealant was applied when the countertop was installed, that sealant can wear thin and allow liquids to seep into the granite surface. Residue, germs, dirt, and water spots can dramatically affect the beauty and durability of your granite surfaces.
There is a misconception that since granite is a stone, it does not require any maintenance. This is, unfortunately, not true. All granite surfaces need regular care and maintenance.