DRY ORGANIC CARPET CLEANING IN AMARILLO
After providing carpet cleaning services in the Amarillo area for going on 7 years now, we're not exactly new, but we are definitely a different kind of carpet cleaning company.
We started Amarillo Dry Carpet Cleaning in July of 2010 by introducing "The New Way To Clean Carpet" to home owners and business in Amarillo and the surrounding area. Our specialty is eco-friendly, low-moisture, "green" deep extraction carpet cleaning.  What this means is no wet carpets, no harsh chemicals and Carpet Cleaning You'll Love…. Guaranteed!
The Problem With Traditional Carpet Cleaning
In a national survey that polled thousands of consumers about their biggest concerns about commercial carpet cleaning, the overwhelming #1 complaint was that their carpet was left too wet and took too long to dry. The #2 complaint was that more often that not, stains came back after the carpet eventually dried.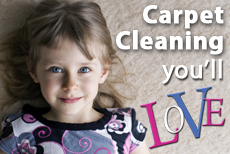 Our idea is simple. Doesn't it make since to provide a carpet cleaning service that addresses and resolves these issues?
We believe it does and that's the reason we wanted to be the first in Amarillo to introduce the new, modern way to clean carpets.
The carpet cleaning industry has changed a lot over the last 40 years – but the average carpet cleaning service hasn't!
With modern low moisture carpet cleaning systems (like we use), your carpets will be totally dry in an hour or less. Stains will not wick back up, carpets will repel dirt instead of attracting it, and your carpets will stay cleaner much longer.  We think you'll love it. In fact, we guarantee it!
Can more than 3,000 customers in Amarillo that love our service and the New Way To Clean Carpets possibly be wrong?  We don't think so!
We're Locally Owned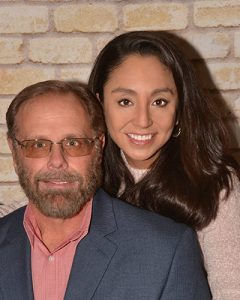 Amarillo Dry Carpet Cleaning is a locally owned family business managed and operated by Kelly and Barbara Hilliard.
We're not trying to be the biggest carpet cleaning company in town – but we are determined to be the best!
We hope you'll give us a try!
We offer a 100% Guarantee on every job we perform and we have never had a single complaint with the Amarillo Better Business Bureau. 
We know you'll be amazed with our "Dry Organic" , "Low Moisture" carpet cleaning as well as our other services.
If you haven't experienced our service before, we have some great specials that will give you the opportunity to sample our service and save 30% or more on your first cleaning.
Our pricing is totally transparent.  there is never an up-sell or add-on.  In fact, you can schedule a time for us to come out to inspect your carpet and give you a to-the-penny quote. In other words, No Surprises!  (click here to schedule a free estimate)
For questions or to schedule an appointment, you can call us Monday thru Friday from 8am to 9pm.  For your added convenience, you can schedule your appointment online, anytime (24/7).
We look forward to earning your business and adding your name to our list of  happy, happy customers!