Furniture & Upholstery Cleaning
We take a lot of pride in our professional commercial and residential upholstery cleaning services. Discover what makes Amarillo DryCarpet Service's Furniture and Upholstery Cleaning so amazing.
Our top-of-the-line upholstery and furniture cleaning equipment, solutions, and methods provide a deeper clean with a difference that will amaze you.

Many cleaners will attempt cleaning upholstered furniture, but simply don't have the training, experience, and powerful equipment needed to get upholstered furniture really clean. With Amarillo DryCarpet Services, you always get a deep-down clean that restores your upholstered furniture and protects your investment.

Our pricing is transparent with no hidden fees that are common with our competitors.

We guarantee our superior upholstery cleaning results with a 100% Satisfaction Guarantee – the best in the business.
Have Questions Or Ready To Schedule?
When It Comes Cleaning Commercial And Residential Upholstery, We're The Experts!
Our mission is to provide each of our valued customers with professional and exceptional upholstery cleaning for a reasonable, affordable price. We proudly serve businesses and home-owners in Amarillo, and the surrounding area.
Our Upholstery Cleaning systems utilize heat, a specialized cleaning solution, and vacuum power to remove the dirt that other cleaners can't. We complete the job with our special fabric protector (optional).
The Dirty Details About Cleaning Upholstered Furniture!
Messes. They happen to all of us. Kids, pets, spilled drinks, cupcakes – they can all cake your furniture from looking beautiful to a complete mess. You can Trust Amarillo DryCarpet Services with all of your furniture and upholstery cleaning needs.
Our professional technicians have equipment that cleans virtually every type of upholstery, including Microfiber, Jacquard and Velvet.
In addition to being experts at cleaning fabric, we are experts at cleaning Leather. 
Before beginning any upholstery cleaning process, our technicians will inspect each item to be cleaned to determine the appropriate cleaning method.
Once a proper upholstery cleaning method is determined based on the make and material, our trained specialists get to work removing stains, restoring color, and restoring your upholstery.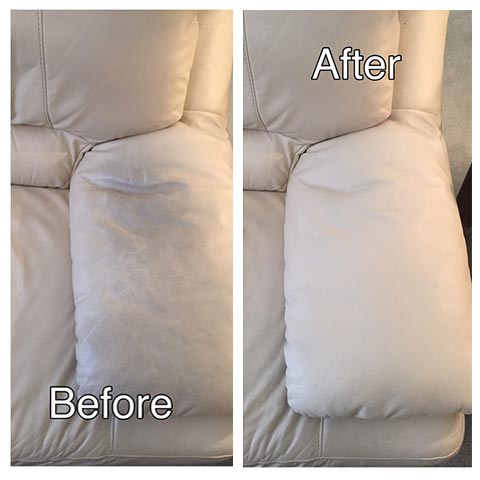 Upholstered furniture and office partitions can take a lot of abuse. Dust, pollen, food crumbs, oils, and stains penetrate deep into the upholstery, turning your business lounge into a danger zone of bacteria. To renew the look of your office furniture, call us for commercial upholstery cleaning. Our skilled commercial cleaners know how to tackle big business jobs and will leave your upholstered furniture refreshingly clean, creating a healthier workplace for all to enjoy and extending the longevity of your upholstery.
We clean more than just sofas, loveseats, and household furniture.  We are also equipped and skilled at cleaning:
Medical Partitions
Cubicle Partitions
Commercial Furniture of All Types
And More!
In addition, all of our deodorizers and cleaners are nontoxic and will not leave a sticky residue behind. If your upholstery needs extra protection too, we offer a protective finishing treatment designed to help keep your furniture safe from future stains.